Speed up your accounts with Work4you's virtual bookkeeping assistants; Skilled, trained, and market-ready!
Our virtual bookkeeping assistants are ready to help you
out with their expertise and experience
Industry-Specific Experience
Bookkeeping isn't the same across the world, it varies from country to country. Our bookkeeping virtual assistants are familiar with such accounting rules in all niches and all countries providing unfaltering services across the globe.
Tech Savvy
Nowadays different accounting and bookkeeping softwares are in use. Our bookkeepers are adept at manual and automated bookkeeping tools while delivering top-notch and error-free services for businesses to significantly reduce overhead expenses.
Availability
It's not easy to manage a business' daily operations when you're also in charge of managing the books and monitoring your financials. Our dedicated team of professionals will do this on your behalf so that you can focus your valuable time and energy on growing your business and getting more things done. Outsourcing to an online bookkeeping virtual assistant permits you to work with accounting professionals who have years of experience and expertise.
WORK4YOU IS A LEADER IN VIRTUAL BOOKKEEPING SERVICES IN AUSTRALIA. HERE'S WHY PEOPLE CHOOSE WORK4YOU:

EXPERIENCED BOOKKEEPING EXPERTS
Work4you's virtual bookkeeping credentials are known amongst the industry's very best. The virtual accountants that work with Work4you are all experienced, professional, market-ready, and experts at what they do.

VIRTUAL BOOKKEEPING REDUCES STAFFING COSTS
Work4you's virtual bookkeeping assistance can help you manage and lower your operational as well as staffing costs. The remote nature of the accountant services means that you require minimal infrastructure to support the new addition.

BUDGET-FRIENDLY BOOKKEEPING SERVICES
Enjoy premium bookkeeping services at low costs with Work4you. We understand the industry standards and adhere to them strictly. We believe in serving our clients with the best quality of services at the least prices possible.

WELL-ACQUAINTED WITH MODERN TECHNOLOGY
Work4you's bookkeeping services are backed by a team which has a good knowledge of the latest tools that are being used throughout the accounting world. Even online tools such as Freshbooks and Xero are on the menu for our accountants.

AGREEABLE AND PROFESSIONAL ACCOUNTANTS
All bookkeeping experts at Work4you are trained professionals who understand business ethics and have the right soft skills to help you improve your operations. Rest assured while Work4you's bookkeepers handle the rest for you!

READILY AVAILABLE VIRTUAL BOOKKEEPING
Work4you's bookkeeping accountants operate from Australia but are readily available and can be contacted anytime. You can consult them for a one-time session or hire them to work as a core member of your accounts department. The choice is yours!
WORK4YOU A RENOWNED OUTSOURCING COMPANY CONTACT US TO KNOW MORE ABOUT OUTSOURCING BUSINESS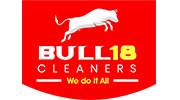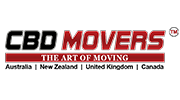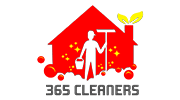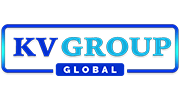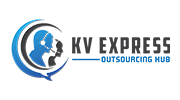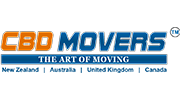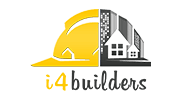 Start working with a company that can provide everything you need to generate awareness, drive traffic, connect with customers, and increase sales.
Dazed At The Brilliance Of What We Do? Our Digital Marketing Services Has Impressed Our Clients As Well!
"Boosted my ecommerce with paid marketing services. My orders almost tripled with Work4you's help and patience. Content marketing helped me as well and I should say that the team at Work4you is extremely skilled at what they do"
Josh Buttler
"Not only did my blog start getting visitors, I managed to convert my traffic into leads for my web development startup. Work4you is my digital marketing go-to company. Their help with my on page SEO was tremendously helpful"
Dyna
"As a designer for my company, Work4you really helped me understand how online marketing can aid in designing better creatives for my customers. Social media marketing, for example, can be such a powerful tool for artists and designers like me."
Suzyan
WE THINK THAT YOU MIGHT HAVE A FEW QUESTIONS AFTER READING SO MANY AWESOME THINGS ABOUT OUR BOOKKEEPING ASSISTANTS AND ACCOUNTANTS!