PROFESSIONAL
GRAPHIC & WEB DESIGN
SERVICES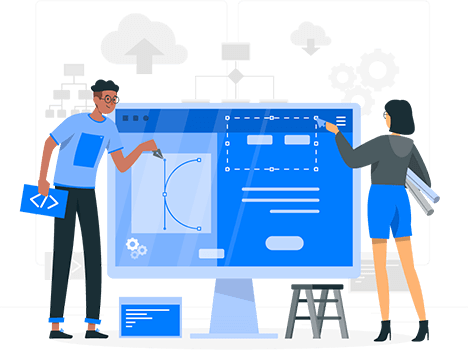 We offer graphic & web design services that help reduce the development costs of the customer. Outsourcing your graphic & web design services is the ideal choice for people who want good quality products without investing a lot before issuing the products. Whether it is designing small websites or very complex websites, we can deliver what you need and within the time you require.We are a team of dedicated, experienced and motivated people to provide the best quality products. We believe in 100% customer satisfaction and always try to provide high quality products to customers across Australia.
Graphic
&
Web Design Services
Work4you offers a wide range of affordable graphic and web design services to businesses all around the world. With a keen sense of design and user interface, Work4you's projects stand out from the rest.
A graphic designer or a web designer yourself? If the workload is overwhelming, reach out to Work4you and get your projects deployed quickly and efficiently
Work with the best professionals from around the globe and enjoy a quality of work like none other. With expertise in multiple graphic designing tools such as Adobe Photoshop, Illustrator, Canva, and more, your creative needs are in good hands.
Work4you's advanced graphic and web design services are fashioned around the customer. The businesses that Work4you collaborates with, work as partners in a sustainable manner. Outsourcing professional graphic and web design services is Work4you's forte.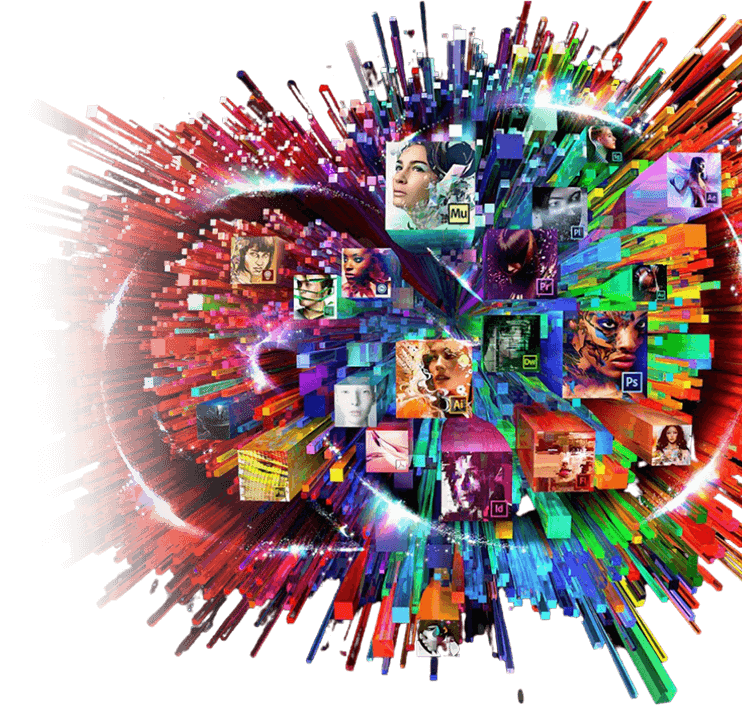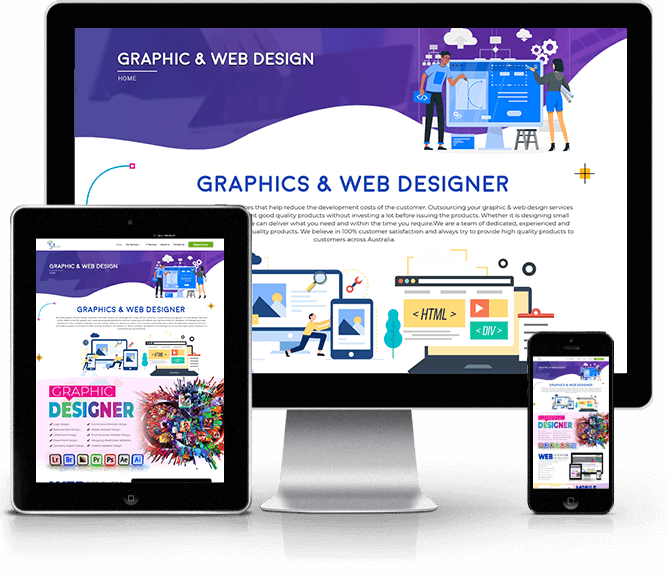 Advanced
Graphics & Web Design Services
Get ready to move on to the next step with Work4you's hand-curated range of graphic and web design services. Need a blog or an online portfolio? Or do you want an entire Enterprise Resource Planning solution? Work4you's professionals know basic CMSes such as Wix and WordPress and also the most advanced development frameworks like AngularJS and Django.
Delivery of the best quality paired with advanced graphics and web design services – Work4you delivers to your expectations and goes beyond! Outsource any kind of web design services to the team here, and sit back and relax!
Whether it is graphic designing for a single logo or designing creatives for a long-term campaign, Work4you's team is ready to tackle it! All at the click of a button!
Our Graphic and Web Design
Portfolio
Logo Design
Design industry-standard logos that are bound to grab eyeballs!
Business Card Design
Impress prospects and client alike with superb business cards.
Letterhead Design
Get professional letterheads with Work4you's designing services.
PowerPoint Design
Prepare interactive slideshows powered by a creative team.
Company Report Design
Reinforce, revamp, and boost operations with report designs.
HTML Website
Develop stunning websites via graphic and web designing services.
Responsive Websites
Make adaptive and responsive web pages and web apps.
Website Redesign
Revamp online presence with awesome graphic designing services
Custom Website Design
Boost traffic with hand-tailored websites designed just for you.
Ecommerce Website Design
Sell your products, maintain inventory, manage orders, and more.
Mobile Website Design
Receive more limelight with creative mobile website designs.
Small Business Website Design
Reach out to your audience with gorgeous landing pages.
Designing Real Estate Websites
Develop property listing websites and gain traction online.
Creative Website Design
Hire or outsource graphic designing services to experts.
Interactive Web Design
Influence people with trendy and interactive web designs.
Business Website Design
Offer your solutions to the world and grow your business.
Key Benefits
of Choosing Work4you
Cost-Effective Graphic & Web Design Services
With Work4you, you can avail some of the most affordable creative solutions on the internet. With a large workforce of talented individuals, Work4you can help you with all kinds of graphic and web development needs. All of this is for competitive pricing and industry-standard practices
Effective Solutions & Great Quality of Work
Designers and developers that you hire via Work4you or you outsource your work to, follow agile practices to get the work done. Through multiple iterations and interactive project management, you get the best quality of graphic and web design services.
Wide Range of Graphic & Web Design Solutions
Work4you's solutions comprise everything that has to do with graphic and web design services. From the very basic tools and scripting languages such as HTML and CSS to complex data structures and algorithms, talented experts can help you with anything you need
Global Reach, Remote Accessibility, and More
Work4you's presence across the globe is a factor that makes it better than most of the people doing the same thing. With a global outreach, you can hire for or outsource graphic design or web development projects from your living room! All this and much more.
Information Technology
Manufacturing
Architecture
Logistics
Hospitality and Travel
E-commerce and Marketplaces
Construction and Engineering
Financial Services
Fast Moving Consumer Goods
Technologies
We Work With
All of Work4you's graphic and web design services are built around developing a one-stop solution for businesses looking for a long-term digital partner.
Graphic designers at Work4you are as comfortable with Adobe Photoshop, Illustrator, Corel Draw, GIMP, and Blender, as they are with simple tools such as Canva and Pixlr.
The same goes for Work4you's professional web design services – from HTML and CSS, WordPress and Shopify, to Laravel, React, Django, .NET, and much more.
Explore Work4you's complete technology stack related to graphic and web design services: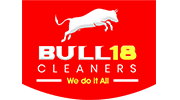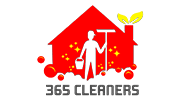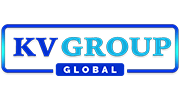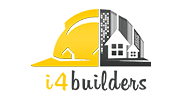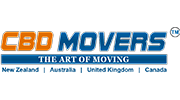 Start working with a company that can provide everything you need to generate awareness, drive traffic, connect with customers, and increase sales.